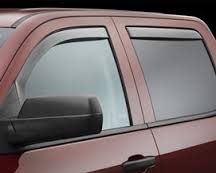 Window Visor
WV-0016
2014 Silverado Window Visor Extended Cab
inquire now
Chrome electroplating service for Auto Parts, Custom chrome plating of plastic parts for car and motorcycle. we also providing tool development & molding & plating consistent operating services. CYH (Cherng Yi Hsing) is a large Plating On Plastic (POP) Company. We apply multi-layer nickel plating process with strict process control which produce high quality product for customers. Contact us now to receive your chrome plating service from a professional provider - CYH.
Material
Car Parts & Accessories for
Chrome Plating Process
CYH Window deflectors help prevent the noise of the oncoming wind from entering, reduce the noise even with your window down. It can prevent the oncoming rain from entering the car during the bad weather. The heater and air condtioner can actually work better, It will allow you to roll down your window in any weather and let stale air out of your vehicles. It offers fresh air enjoyment with an origional equipment look. Installation is quick and easy with 3M tape needed.